"Help Stella the good witch defeat evil in this new bubble game! 

Wilbur the most wicked cat in Witch Country has been trapping magical elements into bubbles in his quest to become the most powerful wizard of all time.

Can you help Stella and her magical companions to beat him?  Play through bubble bursting levels, free the ghosts, save the animals and most importantly defeat Wilbur!

Are you brave enough to travel the land, win levels and save the day?

Play the new Bubble Witch 3 Saga now!"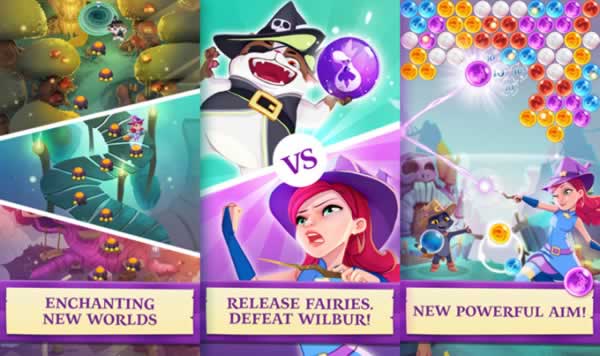 Find the game here:

On Facebook

Google play Bubble Witch 3 download

iTunes Bubble Witch 3 download

For game tips, guides and friends please join our facebook Bubble Witch 3 Saga Level Help and Friends group.

Click here for video examples and tips of the current levels: Bubble Witch 3 Saga
And here for our How to play Bubble Witch 3 Saga guide.