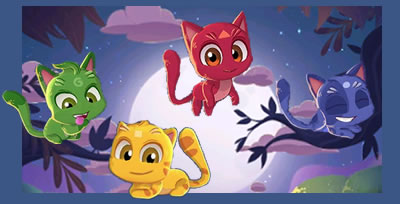 At Stella's house in the mobile version of Bubble Witch 3 Saga, you can now find Star Cats to help you in the game.
Star Cats are a new addition to the game and not available to all players yet.
Leo, Eri, Lyra and Puck each help in different ways in the game.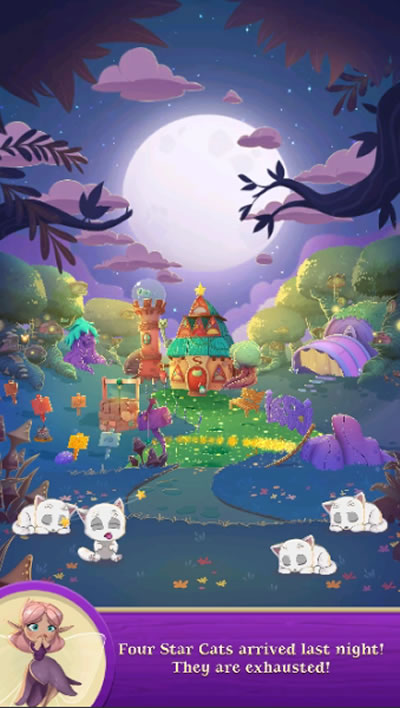 To awaken a Cat and unlock their power you'll need to feed it Energy Potions.

Each time you upgrade an item at Stella's house you get a potion and it takes 5 potions to wake each Star Cat.
Once unlocked you can choose the Star Cat you want to use at the beginning of a level.
To activate it's power for a limited amount of time simply pay the required amount of Stardust. 
When a Star Cat has used up their power they need a little catnap before their power is regenerated, but you can also use Gold bars to wake them up.
Eri has the power of the Orb.
When activated she fills up Nero's Orb a little for you at the beginning of the level,  so fewer Bubbles are needed power up the Orb.

Here is an example of Eri helping in Level 382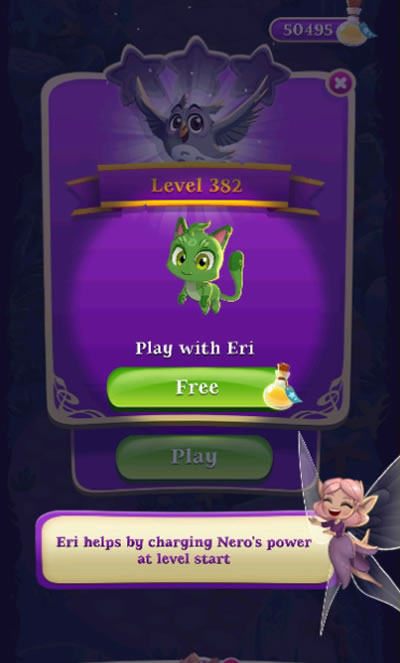 Leo has the power of Points.
Activate him to release 3 stars onto the game board that will automatically give you the required points for 1, 2 and 3 star score.
You need to make a match with the Star Bubble to get the points - be careful not to knock it off the board as the Bubble and it's points are lost.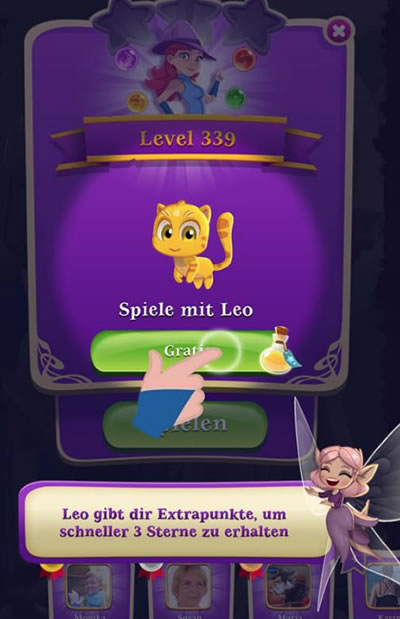 Lyra has the power of the Fairies. 
When she is activated more Fairies are released onto the board.
Make a match to release the Fairy it'll fly around and pop a random Bubble on the board for you.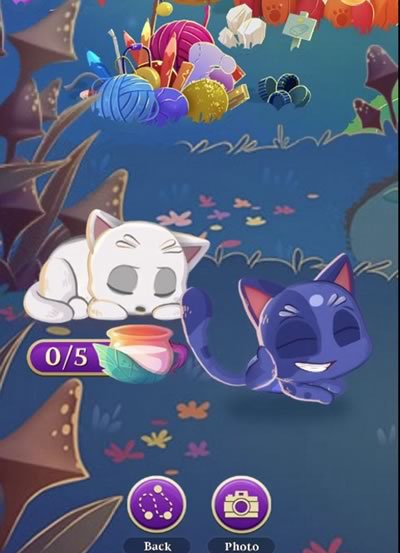 Puck has the power of Arcane (bomb!)
Once you activate him he adds a number of Arcane Bubbles onto the board to lend a helping hand.