In AlphaBetty Saga you link letters together to create words in a limited number of moves.
Test your word skills and enjoy playing King's game in the language of your choice.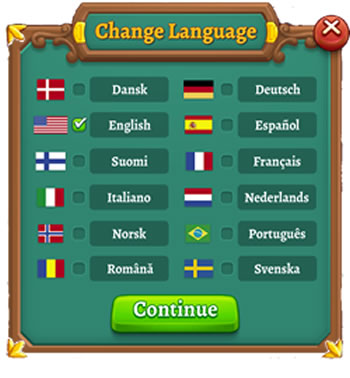 Each level comes with a different challenge that you need to complete to pass.
Game modes
Scoring: Create words and gain points. The longer the word, the higher the score. Reach the target score to pass the level.

Cheese Falls: Create words to remove the letter tiles and bring the cheese chunks down to the bottom of the board. Collect the required number of cheese chunks to pass the level.

Bubble Pop: Pop the required number of bubbles. Use letters inside bubbles in your words to pop the bubbles.

Word Frenzy: At the start of the level you will be asked to create words with a specific number of letters e.g. a 3-letter word or a 5-letter word. Complete this challenge to pass the level.

Growth Mode: Spread the cheese under multiple tiles on the board.
Tiles
Look out for colored tiles or tiles that have Crowns on them, as these special tiles carry extra points.
The golden tile doubles the value of the word it is used in and the silver tile doubles the value of the letter it is on.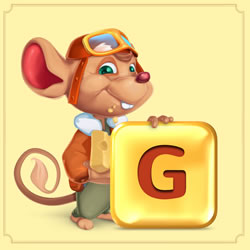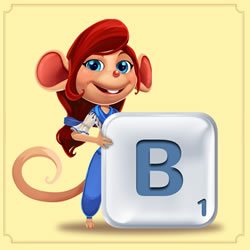 Blank tiles will not earn any points, but they can be very useful as they are able to be used as any letter.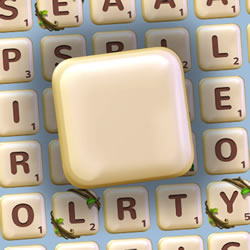 When tiles are entangled with vines you need to clear them first or the tile will not count.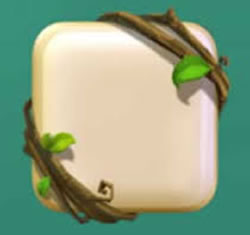 Crowns
You need to create a 4-letter word to produce a Crown. The crown then lands on a random letter on the game board.
If you link a letter that contains a Crown you may receive extra points, or destroy neighbouring blockers on the board, such as vines.
The effect of the Crown will be different for each game mode you play, for example Cheese Falls, where Crowns destroy tiles under the cheese.
Once you complete a level, if you still have Crowns on the board you can earn an additional 100 points for each unused Crown.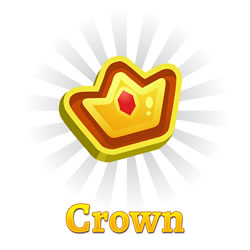 Line blast

The Line blast can destroy entire lines of letters. 
Some Line Blasters are more powerful than others, and can destroy letters horizontally, vertically or diagonally.
Creating a word of 5 letters or more will generate a Line blast on the last letter of the word.
There are 3 types of Line blast:
Two way: Generated by 5-letter words
Four way: Generated by 6-letter words
Eight way: Generated by words of 7 letters or more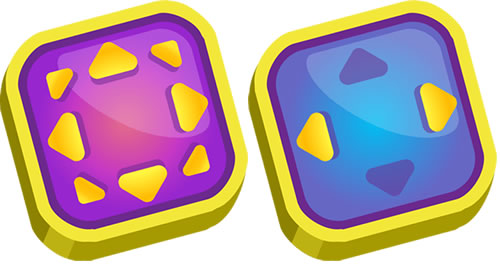 Boosters and Blockers
Boosters can be earned (within the game) or bought (with gold bars)
Shuffle Booster 
This booster will shuffle all the letters on the board except blockers. 
It is available once you reach a certain score (possibly several times per game) or by buying them with gold bars.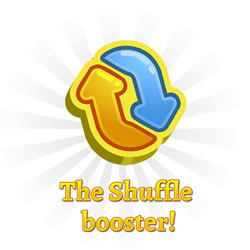 Line Blaster 
This booster lets you place a 2 way line blaster anywhere on the board. It is activated by using it in a word. 
Three are free, but you can buy more with gold bars.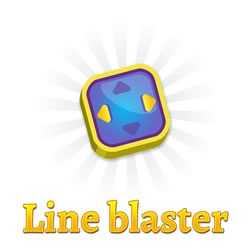 Big Blaster 
This booster gives an 8 way line blaster.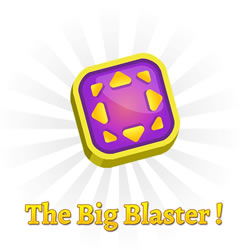 Hammer
Can destroy any tile. Three are free, but you can buy more with gold bars.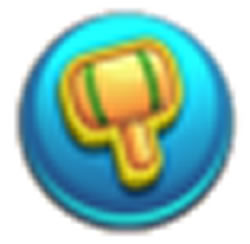 King Crown, 
Chose before starting a level, it gives 3 random crowns within the Level. Can be bought with gold bars.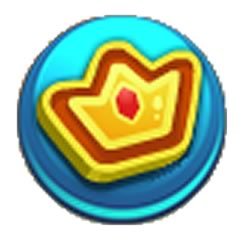 Extra Moves
Available when there are only 5 moves left. Gives 5 additional moves. Can be purchased with gold bars.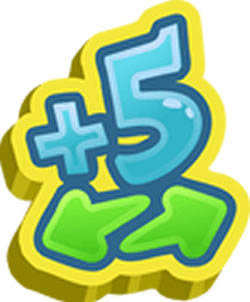 Crown Cannon
Gives bonus crowns when you create words longer than 5 letters. Purchased with gold bars.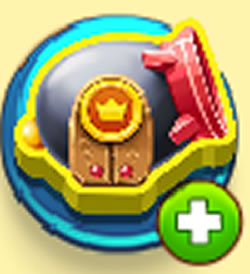 AlphaBetty Saga also has some nasty blockers:
The Entangler
Vines entangle and lock this tile. It will not fall, doesn't count as a letter in word frenzy and cheese can not be spread on it. 
An advantage of the entangler is when it appears on highly useful letters the letter will remain for one more move.
Use the Entangled Tile in a word to remove the vines and free the letter.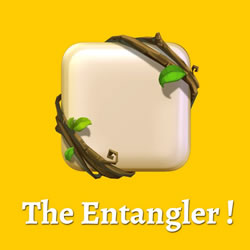 The Mousetrap 
Covers a tile and makes it unusable and moves randomly on an adjacent tile every turn. 
However, they don't cross over the other sections of the board and cannot move on other blockers.
To destroy a mousetrap use line blasters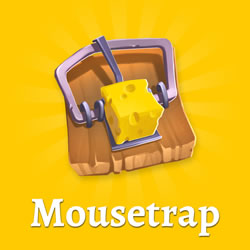 Move Stealer 
This is a bomb that will explode and remove two of your moves if you do not use it before it's countdown ends.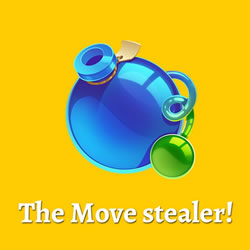 Stone Block 
Has up to 5 different hardness levels. 
Create words next to it to reduce them bit by bit.
Line blasters can also remove them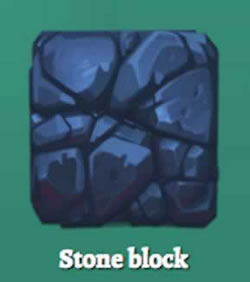 Codex
Opens or closes every move and can not be used or blasted while closed. 
If played or blasted while it is open the codex is removed from the board and replaced by an ordinary tile. Hammers can destroy closed Codexes.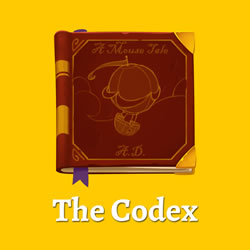 Exclamator
This tile can only be used at the end of a word.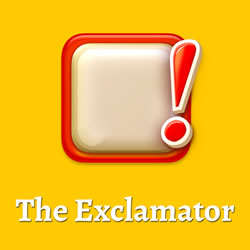 Crown magnet
This tile steals crowns and releases them when the magnet is destroyed by playing a move beside it or by blasting it.
Magnets can also be used to advantage by saving crowns until later in the game when they are more likely to be effective.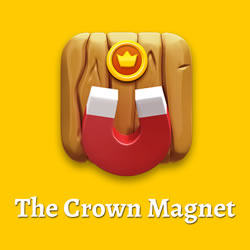 Artefacts
You collect the Artefacts by earning stars, and they all have different powers to help you in the game.
The Artefacts (or mouse helpers) can be found in the Library
There you can see Artefacts associated with each adventure and their abilities.
Artefacts may give bonus scores as well as extra moves or crowns, or remove blockers.
Choose the Artefact from the level "Play" page before the game board is shown.
Artefacts become more powerful as you gain more stars from the adventure associated with that Artefact.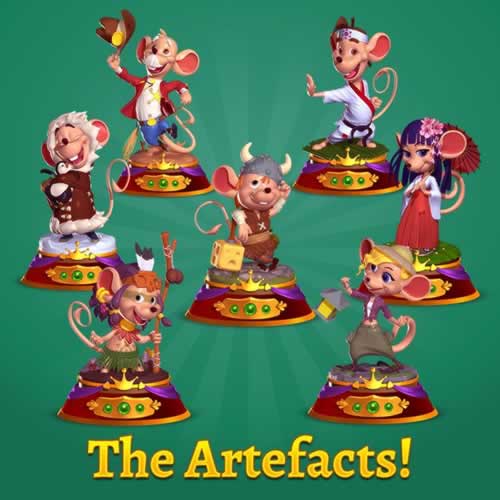 For examples of how to play AlphaBetty Saga Click here: AlphaBetty videos